Who is Daniel Marshall ?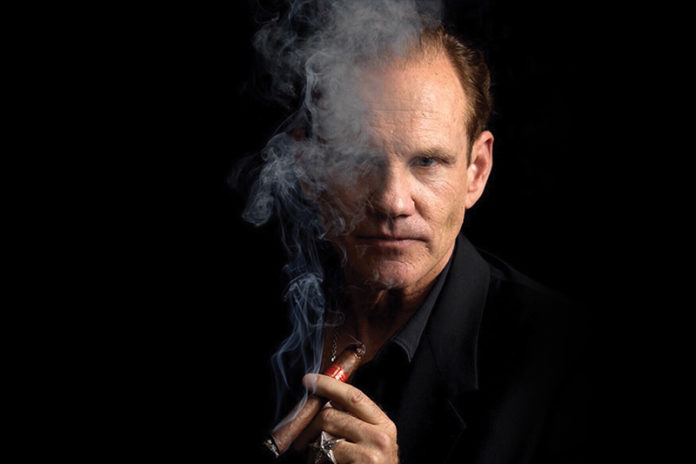 Some enter into a business with intent. Others are surprised to discover that a talent, product or skill set coupled with a personal passion turned out to be something that they can make a living from. That was the case for Daniel Marshall, a renowned humidor maker who also has his own cigar lines.
Marshall's desire to build things by hand came from his dream to build a sailboat that would allow him to sail around the world—a dream he's had since he was 10 years old. He entered into the world of cigars unintentionally, after setting out to make a thank-you gift for his girlfriend's grandfather. Marshall wanted to make her grandfather something he could store his favorite cigars—Dunhill Monte Cruz 280 Panatelas—inside. He ended up creating a cigar case made of teak wood and presenting it as a gift. Impressed with the quality of the case, his girlfriend's grandfather told him that he was sure that Dunhill would buy the case and that Marshall would be able to use the money he earned to build his dream sailboat. This launched Marshall into the humidor business and world of cigars full time. Tobacco Business recently sat down with Marshall to discuss how he built his brand and get his take on how you can build your own impressive following and notoriety.
Tobacco Business: Tell us about the first humidor you built.
Daniel Marshall: It was an Alfred Dunhill humidor with a bottle of Dunhill Whisky inside. Dunhill said if I could replicate it, they would give me an order. I did that, and in two weeks, I had a purchase order for $250,000 from Dunhill for more humidors. Next, I set up a humidor factory in Santa Ana, California. That was back in 1982, more than three and a half decades ago.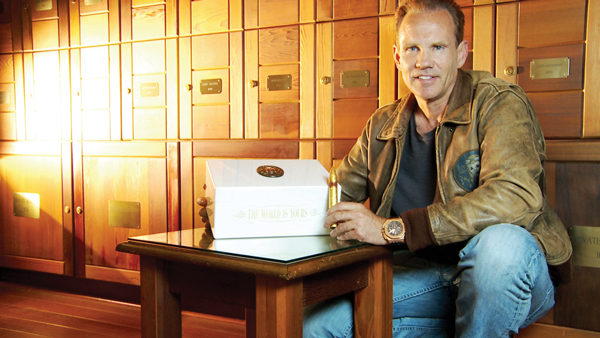 Your humidors and your cigars have an impressive following that includes celebrities, politicians and other affluent figures. How can other accessory and cigar makers go about building a following for their brands?
Three words: quality, commitment and trust. Do exceptional work with heart, and those who appreciate the best of the best and can afford the top quality will know about you and seek you out. There is a saying: "Build it and they will come." This is how it works.
You've done a few collaborations with other brands and celebrities. How do you choose who to collaborate with so that it's beneficial to your brand?
I choose to collaborate with anyone by identifying shared common values and loves. I am excited to do charitable work for the environment and to help children become all that they can be.
It was a great honor and privilege to be chosen by Universal Studios to make a humidor to commemorate the Blu-ray release of one of its most well-known films, Scarface; to be chosen by Hennessy to make 800 humidors for their XO product; and to work with Bally of Switzerland on 500 humidor/presentation boxes for their bespoke shoe collection called the Scribe [collection]. All of us share the same commitment to quality, luxury and creating the benchmark of quality.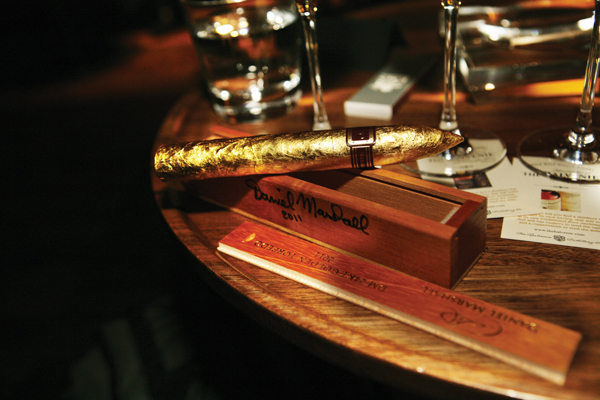 In addition to humidors, you have your own branded cigars: the Red Label and the 24kt Golden Torpedo. What made you decide to expand your brand by launching your own cigars?
Twenty-one years ago, customers and store owners would ask me, "Marshall, you make the best humidors in the world—where are your cigars? We trust you for making humidors, and we would trust you to be as fanatical with a cigar blend and creating one as you are with your humidors."
So again, trust was essential and the reason for making a cigar. The challenge was to make a cigar with one of the world's top cigar makers during the height of the cigar boom in 1996. It was something that could only happen with a strong friendship in place. Manuel Quesada created a cigar for our brand because of our friendship and because of trust.
What part of your job do you enjoy the most and why?
I have learned that to have a successful business and life, you have to enjoy and love it all. I enjoy all aspects of it—from the administrative aspects of our company, to working with my wonderful team in the factory getting covered in dust, designing humidors and creating all kinds of new humidor and cigar collections, to answering these thought-provoking questions that take me back through the past 35 years of my life, to enjoying cigars with our global family around the world.
– Story by Antoine Reid
This story first appeared in the November/December 2017 issue of Tobacco Business magazine. Members of the tobacco industry are eligible for a complimentary subscription to our magazine. Click here for details.